---
27.9.22 – On Friday, we had a non-uniform day to raise money for Jeans for Genes. We found out about what our genes and did a science experiment to extract DNA from strawberries.
22-9.22 Have a look, below, at the homework done by Henry about Anglo Saxon foods.
14.6.22 – Pupils in Durdle Door have been bringing in some amazing homework in response the Mr Smith's homework project. Below are some examples.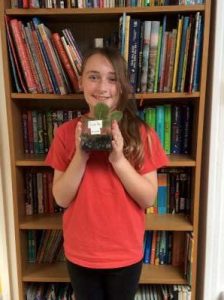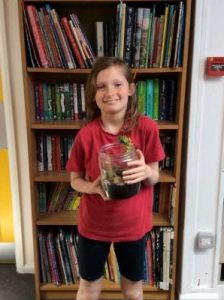 14.6.22 – On Tuesday 7th June, Durdle Door had a visit from the Bank of Dreams and Nightmares to help them with their story writing. This time, we wrote a story about a polar bear who had been affected by climate change. We all had a fantastic morning and have some great ideas for our new topic. Many thanks to the PTFA for funding this workshop.
---
7.4.22 – In our IT lesson this term, we have been learning to make movies using MS PowerPoint, Google Translate and Pixabay. First we chose a topic, then we found pictures for our chosen words which we translated into French using Google Translate. After that, we recorded our own voices saying the words in French. Finally, we chose some copyright free music (also from Pixabay), added some transitions and turned them into MP4 files. We hope you enjoy them.
4.4.22 – Mayan Homework by Durdle Door this term
4.4.22 – In science, we have been learning about the human lifecycle. We have been finding out about the changes which happen in older age. We made model bones to show how our bones change with age and why they break more easily.
24.1.22 – Durdle Door have been learning about the digestive system. We looked at a real liver, kidney, pancreas and heart. We tried to identify the different parts and answer key questions about the organ.
24.1.22 – Durdle Door students have been very busy with their Mexico and the Mayans topic homework. Take a look at our gallery below.
20.1.22 – On Monday, we made topographical maps of Mexico. We learnt about the way in which topographical maps show the shape and height of the land.
17.1.22 – On Friday, Durdle Door had their first ukulele lesson. They all enjoyed having a go at playing the instrument and sounded very tuneful!
14.12.21 – A pupil in Durdle Door has done some lovely research on the Great War. He has created two presentations which you can click on below to view .
8.11.21 – Durdle Door have been learning about Remembrance Day. We used a range of different materials and techniques to depict poppies. We will use these this Thursday on Remembrance Day.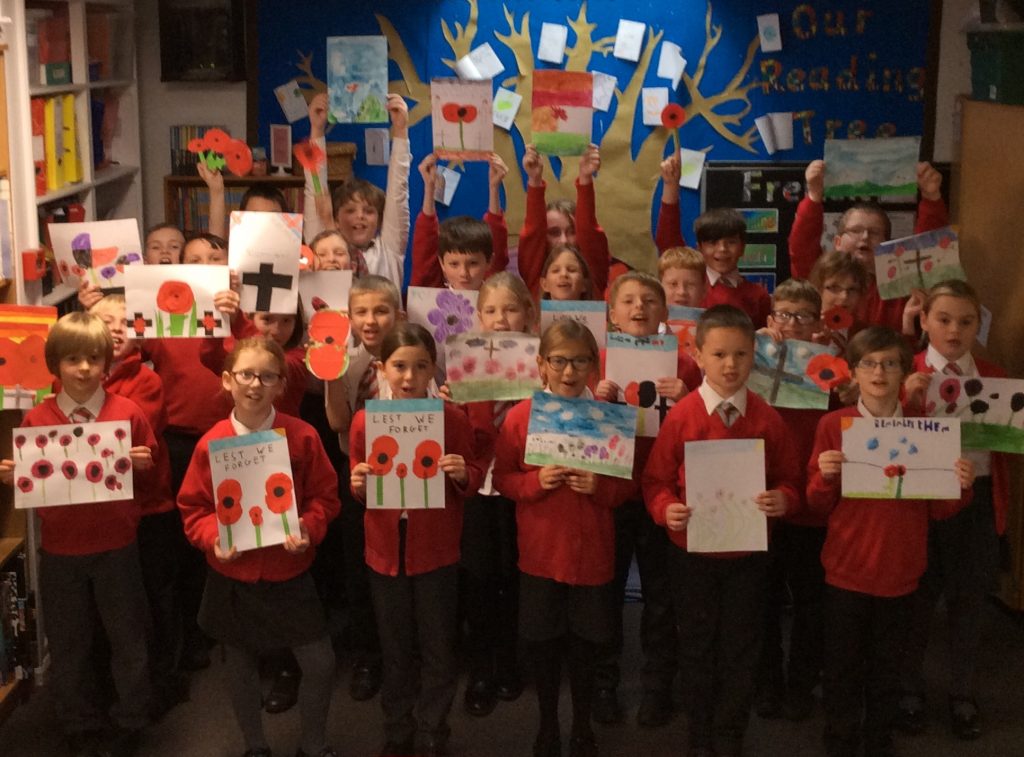 2.11.21 – Durdle Door had a great first day back. We were visited by the Bank of Dreams and Nightmares – a very special bank which collects stories instead of money. With their help, we wrote an amazing story together, and all the children wrote their own endings.
15.9.21 – Some children in Durdle Door brought in some fascinating artefacts from WW1 and WW2. Take a look at the gallery below.
17.5.21 – Durdle Door have been learning about rivers. We made these 3d models of rivers from source to mouth from salt dough, and labelled all their different features. We included: tributaries, meanders and ox-bow lakes.
10.5.21 – Another great piece of homework on this term's topic of Wild Waters.
29.3.21- Below are some informative PowerPoint videos created by two members of Durdle Door.
25.3.21 – Some Easter artwork made by Durdle Door class
24.3.21 Red Nose Day
26.2.21 – The children have written some amazing narrative poems about a castle over time. These examples come from children working at home.
23.2.21 – This half term we are learning about Christianity in RE. We explored the different ways that Christians might observe Lent. We made word collage bookmarks to remind ourselves about the meaning of Lent.
3.2.21 – We have been making castles in class today.
Working at home gallery
no images were found
21.1.21 – Watch a YouTube video made by one of Durdle Door's pupils, all about castle defences.
20.1.21 – This term, we are learning about walls and barricades. Durdle Door did some amazing sketches of Hadrian's Wall using charcoal.
20.1.21 – In science, we have been learning how to construct and fix circuits.