---
14.12.21 – A pupil in Durdle Door has done some lovely research on the Great War. He has created two presentations which you can click on below to view .
8.11.21 – Durdle Door have been learning about Remembrance Day. We used a range of different materials and techniques to depict poppies. We will use these this Thursday on Remembrance Day.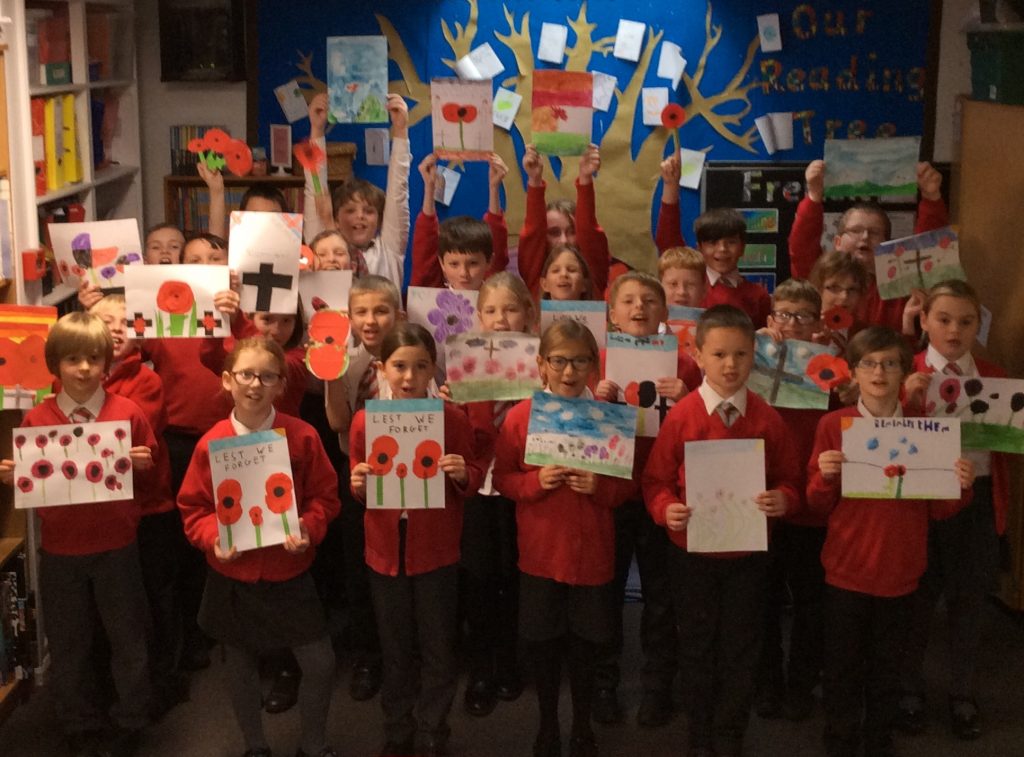 2.11.21 – Durdle Door had a great first day back. We were visited by the Bank of Dreams and Nightmares – a very special bank which collects stories instead of money. With their help, we wrote an amazing story together, and all the children wrote their own endings.
15.9.21 – Some children in Durdle Door brought in some fascinating artefacts from WW1 and WW2. Take a look at the gallery below.
17.5.21 – Durdle Door have been learning about rivers. We made these 3d models of rivers from source to mouth from salt dough, and labelled all their different features. We included: tributaries, meanders and ox-bow lakes.
10.5.21 – Another great piece of homework on this term's topic of Wild Waters.
29.3.21- Below are some informative PowerPoint videos created by two members of Durdle Door.
25.3.21 – Some Easter artwork made by Durdle Door class
24.3.21 Red Nose Day
26.2.21 – The children have written some amazing narrative poems about a castle over time. These examples come from children working at home.
23.2.21 – This half term we are learning about Christianity in RE. We explored the different ways that Christians might observe Lent. We made word collage bookmarks to remind ourselves about the meaning of Lent.
3.2.21 – We have been making castles in class today.
Working at home gallery
no images were found
21.1.21 – Watch a YouTube video made by one of Durdle Door's pupils, all about castle defences.
20.1.21 – This term, we are learning about walls and barricades. Durdle Door did some amazing sketches of Hadrian's Wall using charcoal.
20.1.21 – In science, we have been learning how to construct and fix circuits.