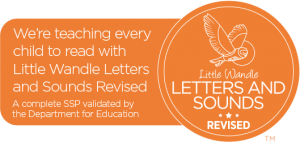 ---
1.6.2022 – Here are some lovely photos from our visit to the Fleet Air Arm Museum at Yeovilton.
20.1.22 – On Tuesday, Chesil class made some delicious fruit kebabs. They were learning about choosing a balanced diet in PSHE and many of the children tasted fruit that they had never tasted before. Watermelon was a particular success with some children bringing it in for snack the next day.
13.9.21 – Thank you all for providing baby photos of your children. To start our science unit on Ourselves the children were asked to try and guess who was in each photo. Some were quite easy, others were very tricky and a number of children weren't able to recognise themselves but everyone had fun. The children then needed to try and identify what had changed or stayed the same, comparing baby photos with some taken this week as we investigate how the body changes and develops as we get older.
1.6.21 – For this half term we have been learning two songs made popular during World War II. The first is 'It's Along Way to Tipperary' and this was a definite favourite. It was used as an old marching song during both the first and second world war. The second is the 'The White Cliffs of Dover' by Vera Lynn. This proved much trickier but I am sure you will agree both sound great.
To end our World War II topic we had a street party. Unfortunately, due to COVID restrictions, parents weren't able to join in, as originally planned but the children had a great time. The food as you know was all based on wartime rationed ingredients. There was so much and such a variety. Thank you to all the parents that helped prepare, bake, and take time to provide everything. It really was a fantastic way to finish this topic!