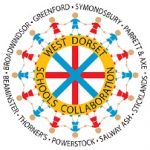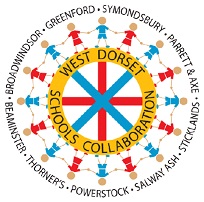 West Dorset Schools Collaboration is a group of schools working closely together to share their experience and expertise, support each other and improve children's learning opportunities. Our purpose is to enable every young person to access outstanding opportunities to learn, which we believe can be achieved by working together.
We believe:
in the power of learning 
that every young person has a talent that can be nurtured
that good relationships are built upon respect for themselves and each other
in equal opportunities for all regardless of ability, race, background or religion
What we have achieved as a Collaboration so far:
Shared training – Speech and Language, Mathematics
Regular meetings for teachers with phase colleagues
Shared expertise for SEN assessment
Regular Headteacher meetings to drive forward action plans
Teacher exchanges to share good practice
Shared sporting and musical events
What we aim to do next:
Maths focussed training and programmes
Shared expertise supporting pupils' emotional and mental health
Annual event to bring us together
Shared support for Speech and Language area of learning
Safeguarding Learning Walks
Resource bank
Parrett and Axe School is proud to part of the West Dorset Schools Collaboration along with Beaminster School, Broadwindsor School, Salway Ash School, Powerstock School, Sticklands School, Thorners School, Greenford School, Symondsbury School and Charmouth School.